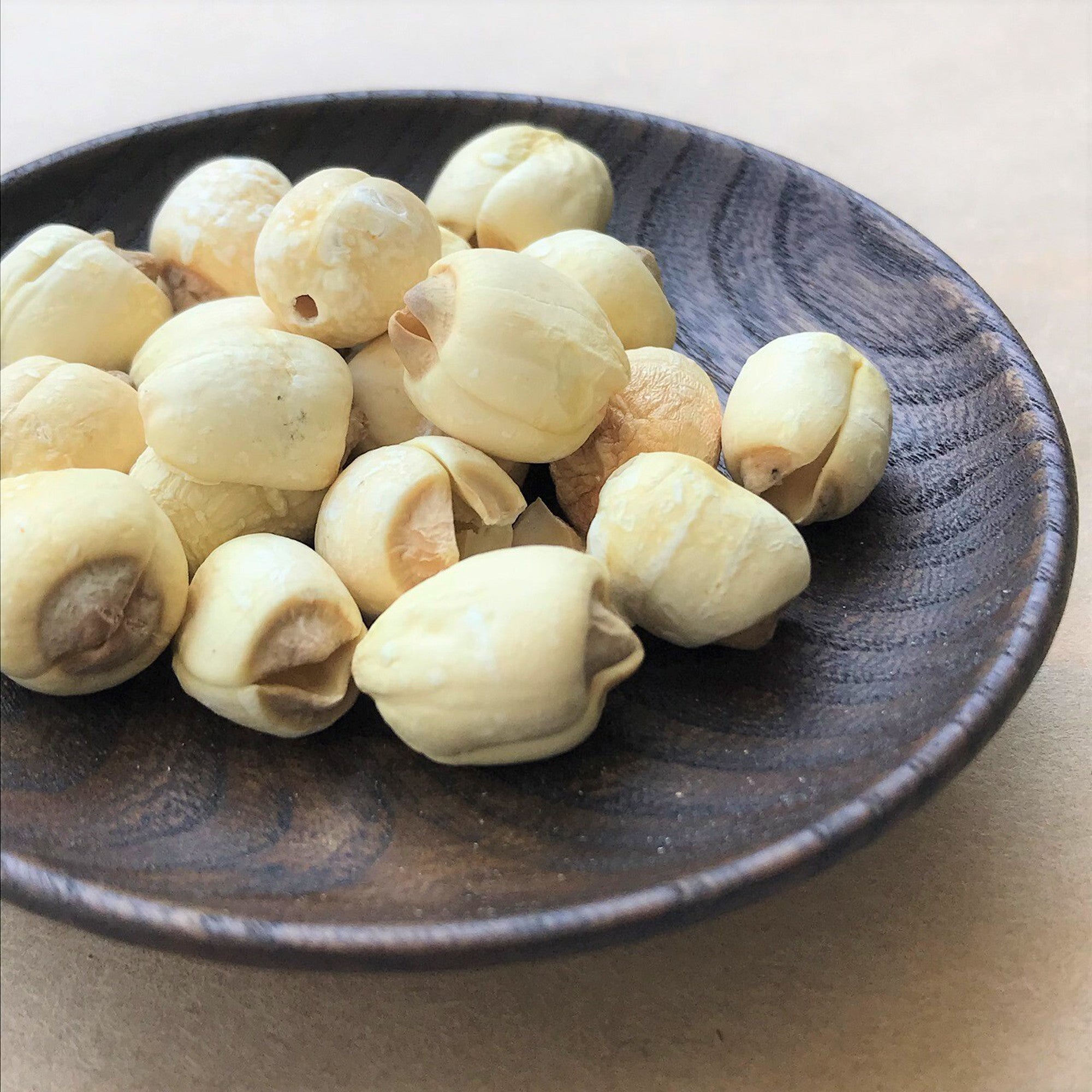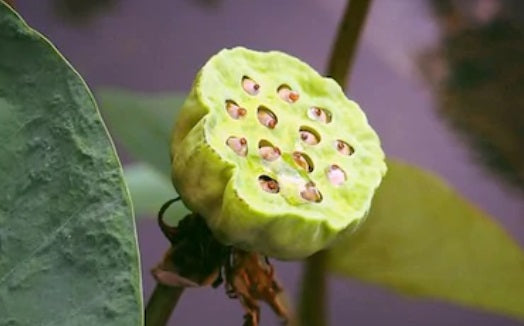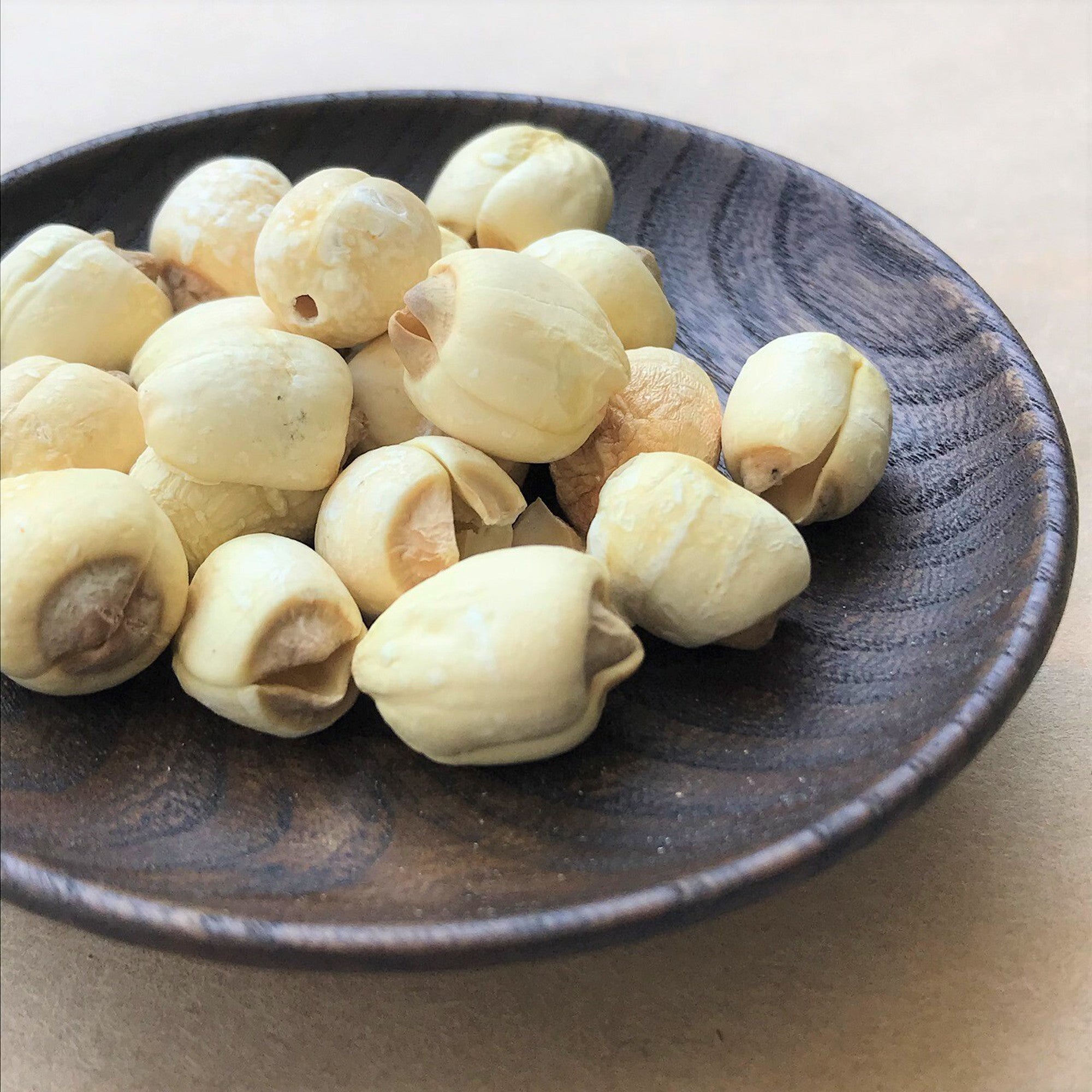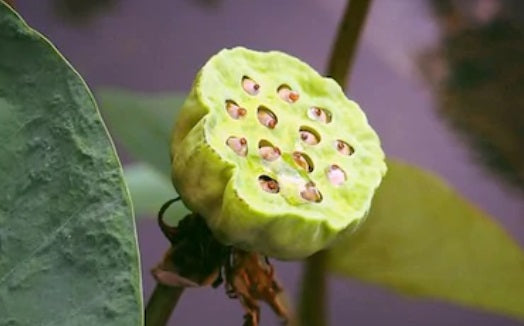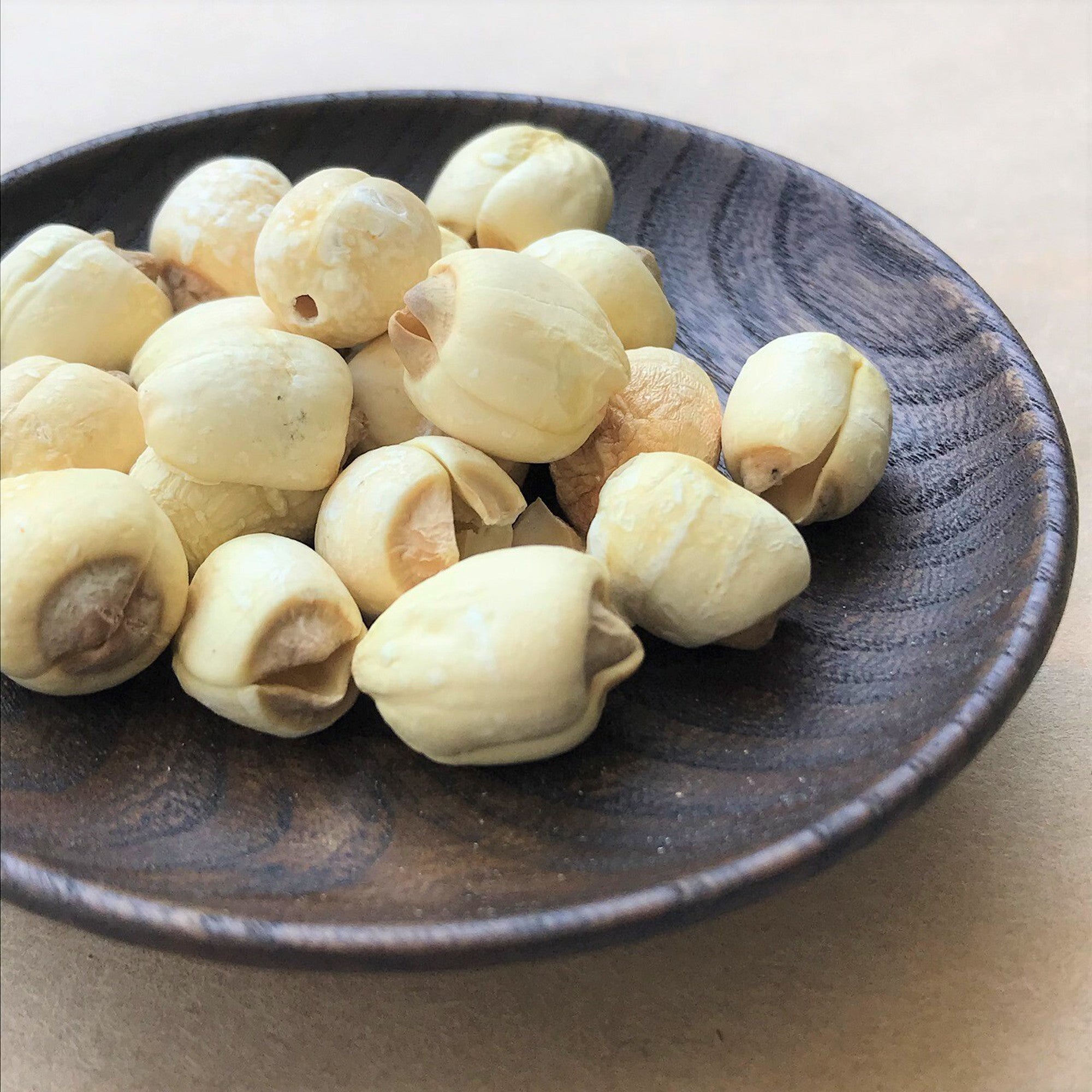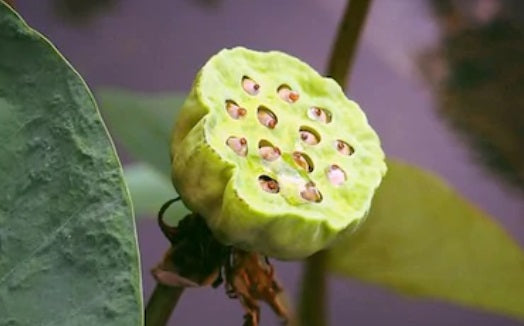 Lotus seeds 500g
*This is an order product after receiving your order. Please note that it will take time to deliver.
In autumn, lotus flowers wither, and the thickened stalks bear fruit in the saucers. The saucer gradually grows larger and has many holes on its surface. The lotus seed grows inside these holes. Dried lotus seeds are made into sweet syrup or used as an ingredient in soups and cooked rice. They are also used as a medicinal food ingredient for relaxing and nourishing.
"Please note"
If you have constipation or abdominal bloating, please be careful not to take too much.
Contents: 500g
*The color and design of the actual product may differ from the image.

〔Information〕
・Due to the nature of the product, this product may crack or chip. Please note.
・Due to its nature, some materials are prone to moisture absorption. Store in a cool place away from moisture and direct sunlight.
[How to serve]
・Put plenty of water and lotus seeds in a pot and simmer for about 40 minutes to soften them. After that, boil it in syrup or enjoy it as an ingredient in soups and hot pots.
・When cooking with rice, wash it lightly, put it in as it is, and cook together.
[About simple packaging]
From the point of view of environmental protection, we ship products with minimal packaging. In order to reduce garbage, we use as little cushioning material and plastic packaging as possible. We appreciate your understanding and cooperation.