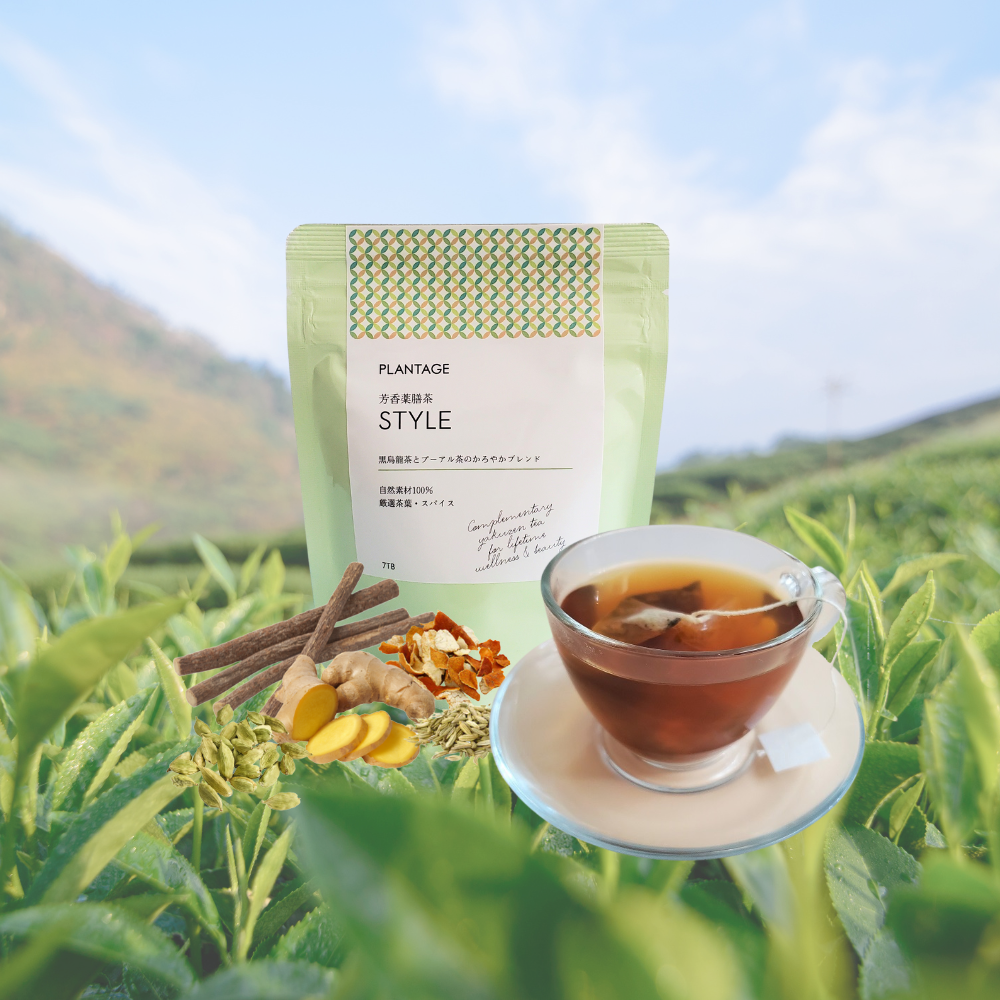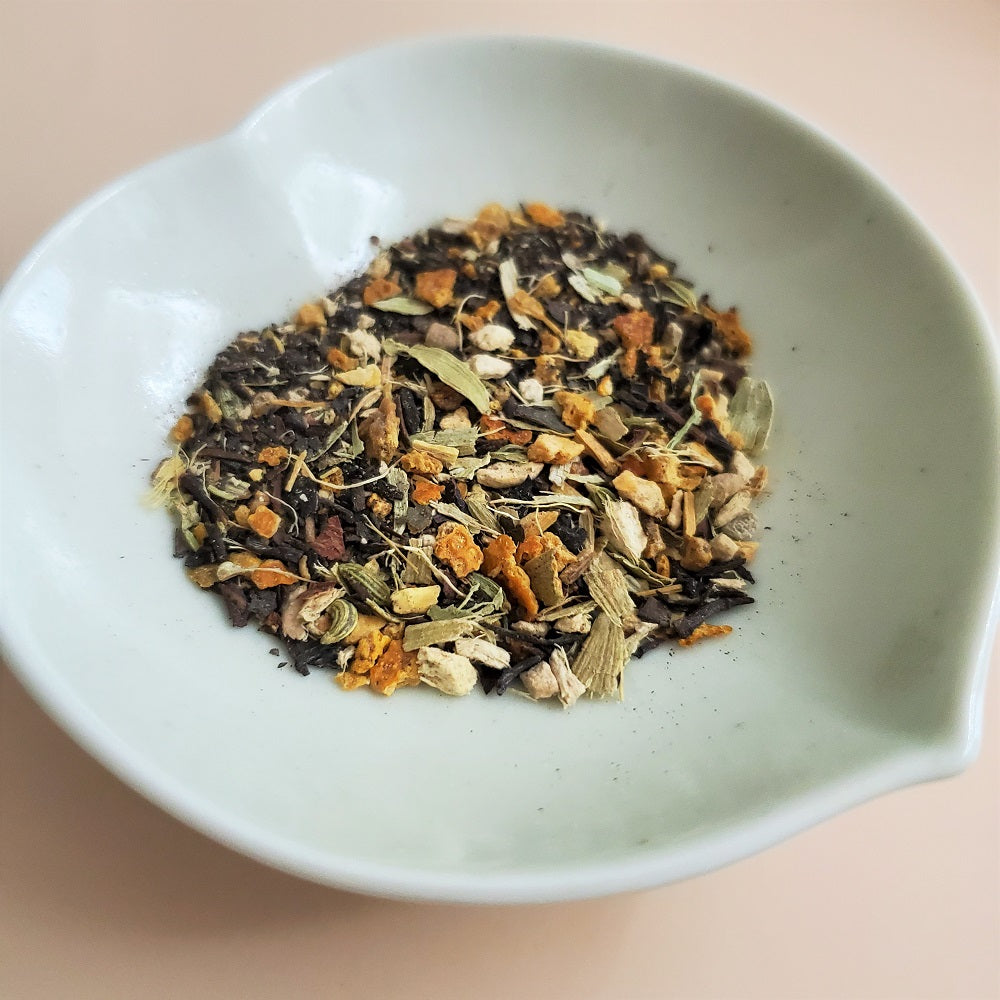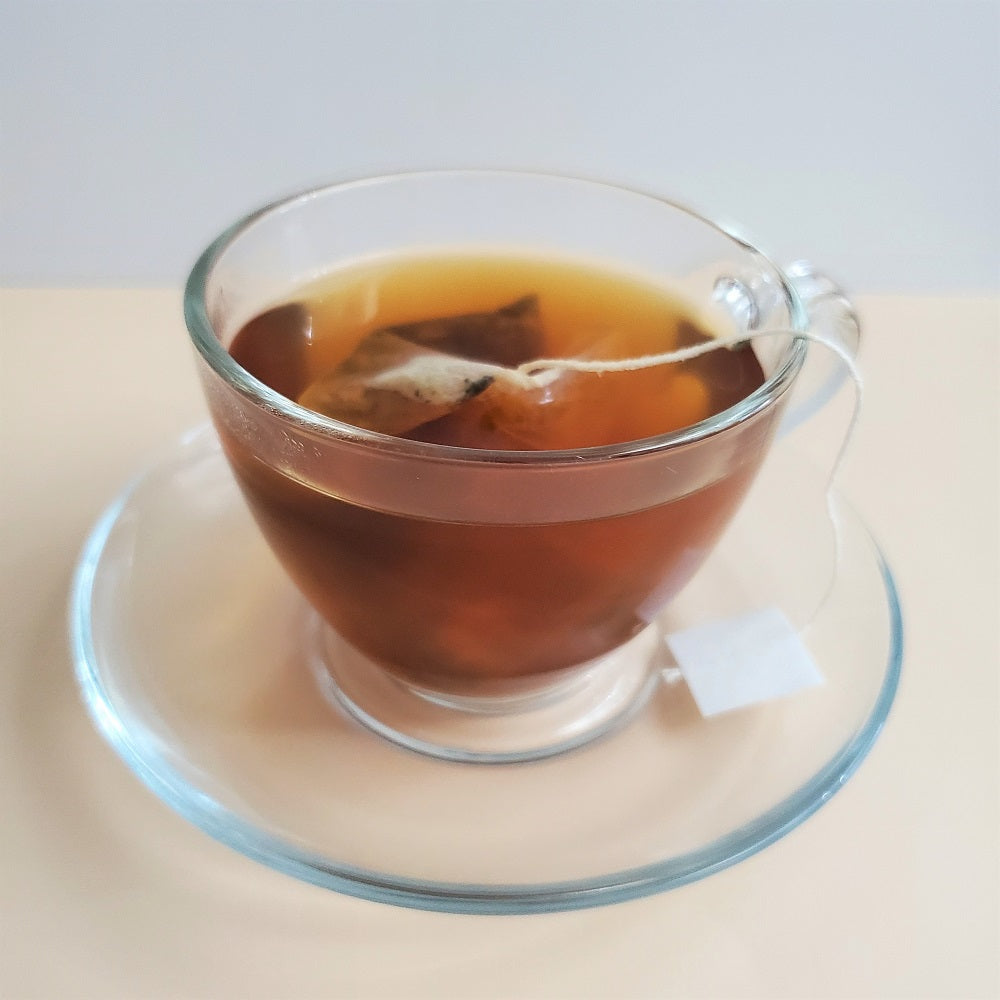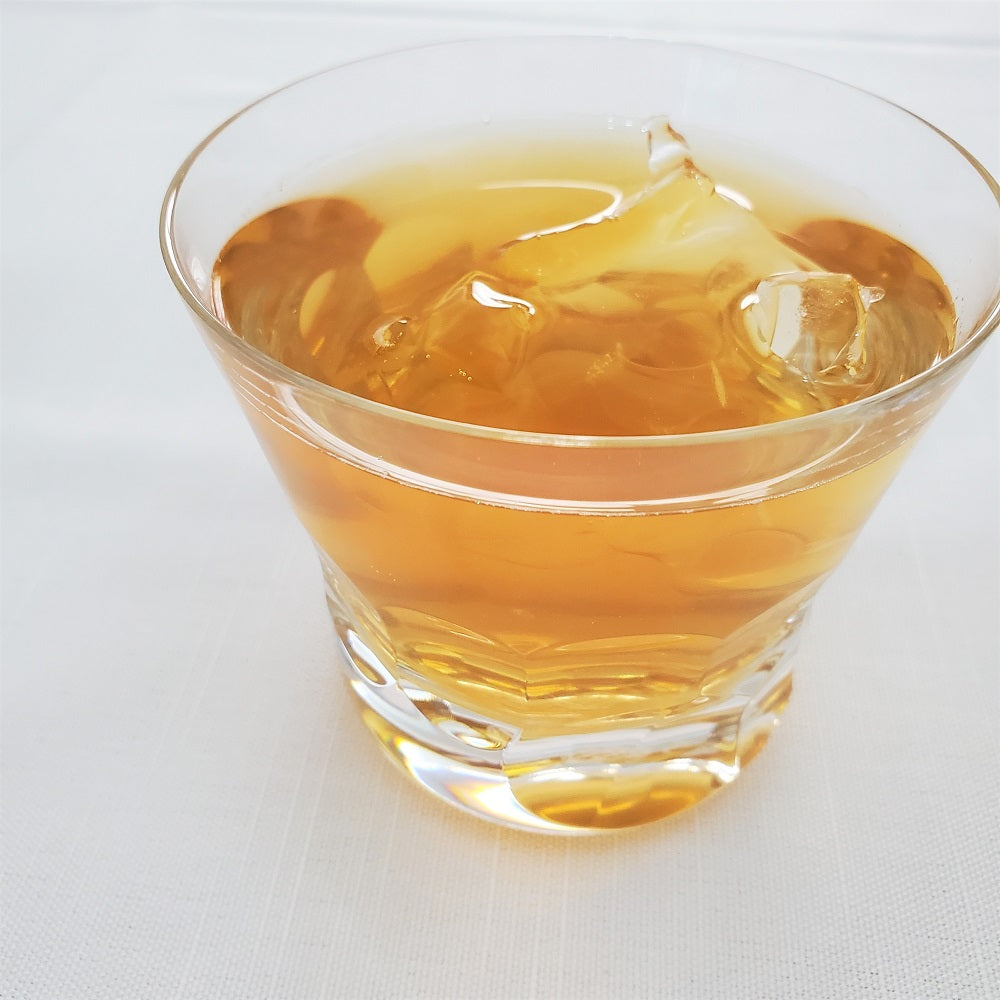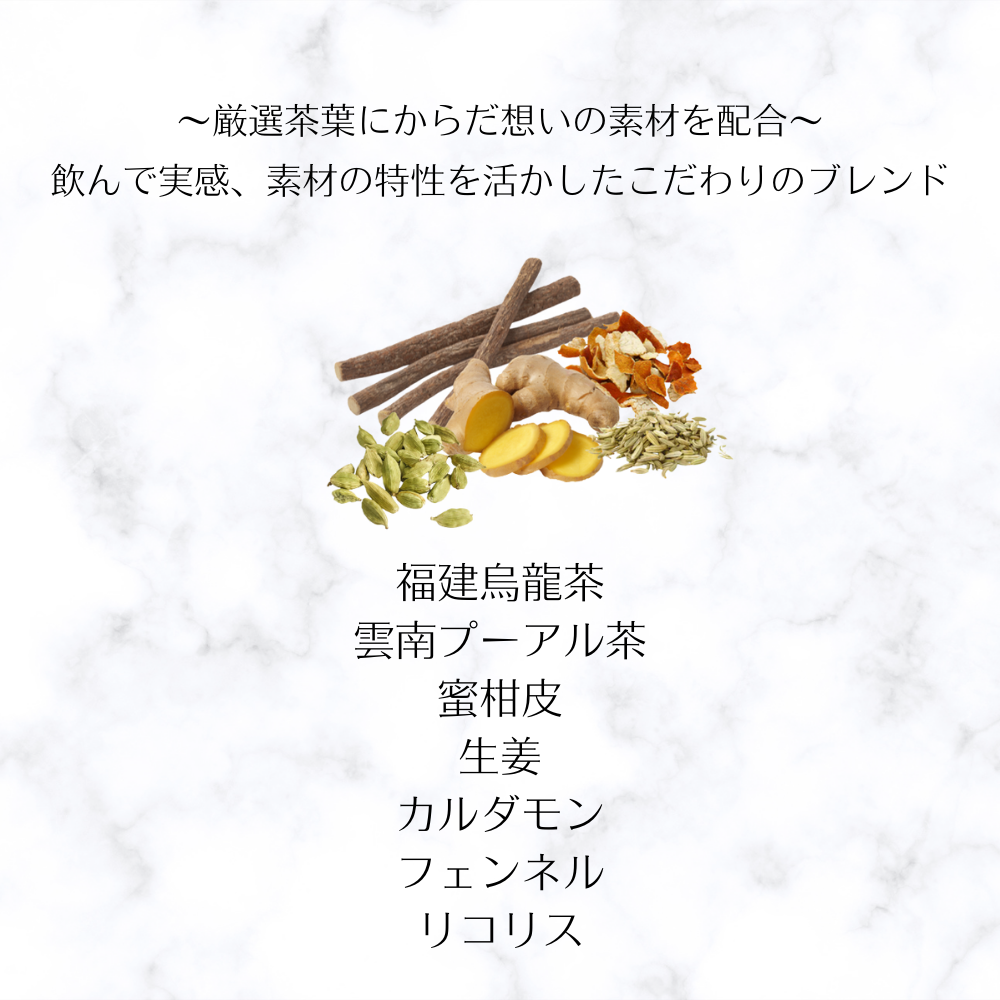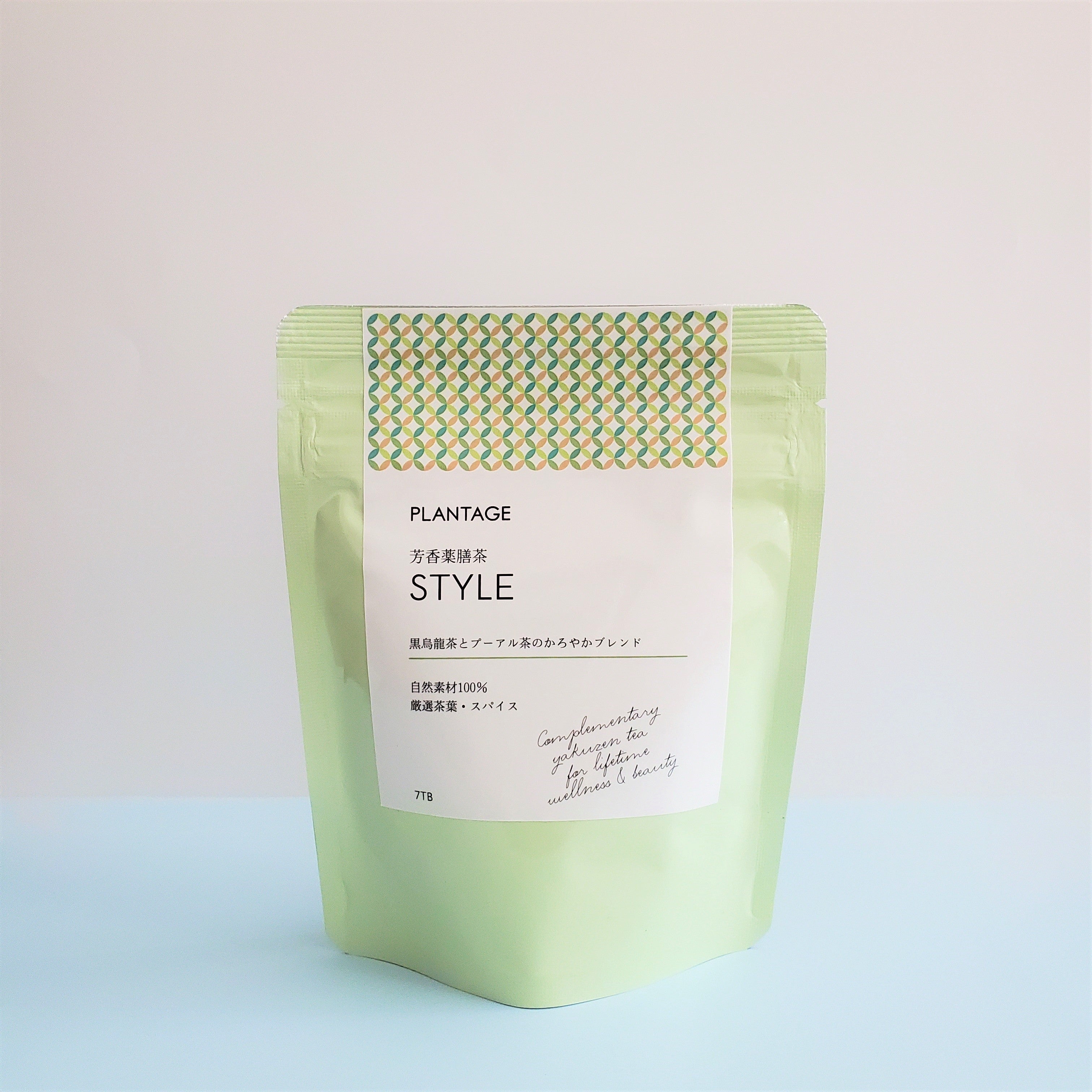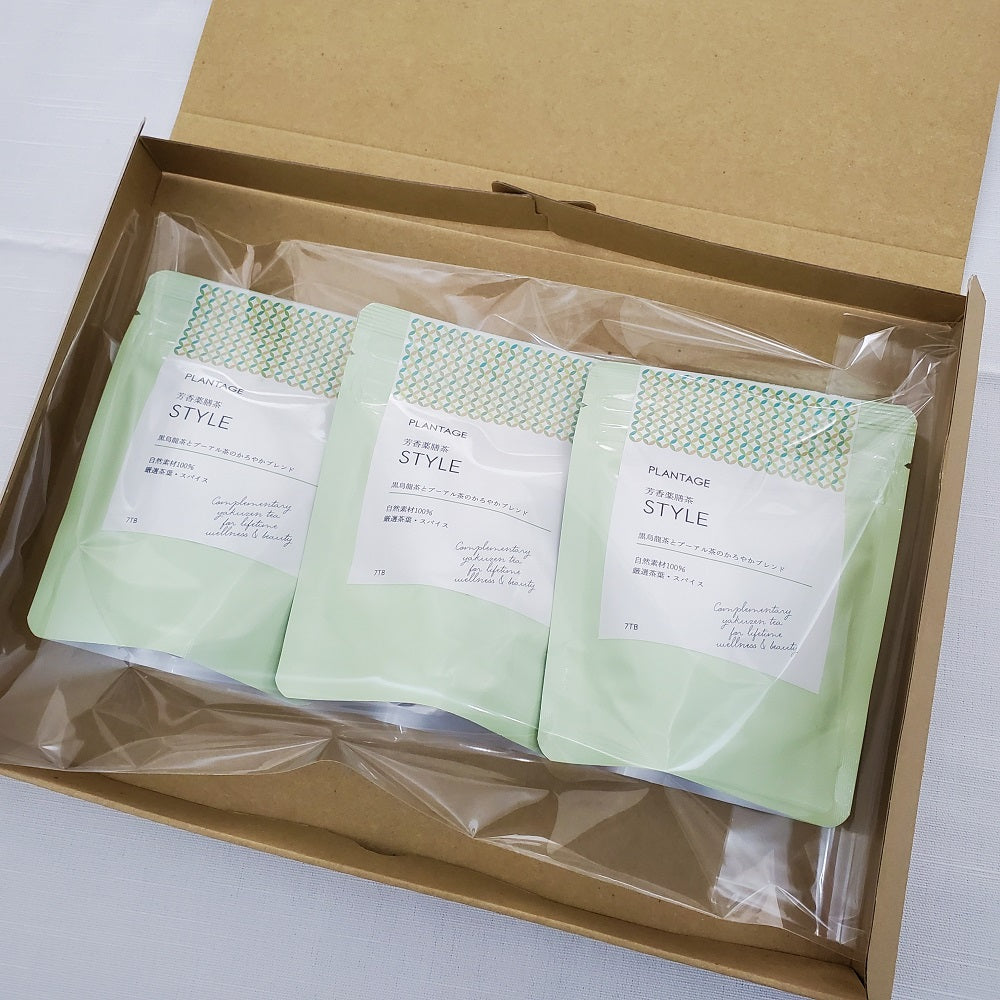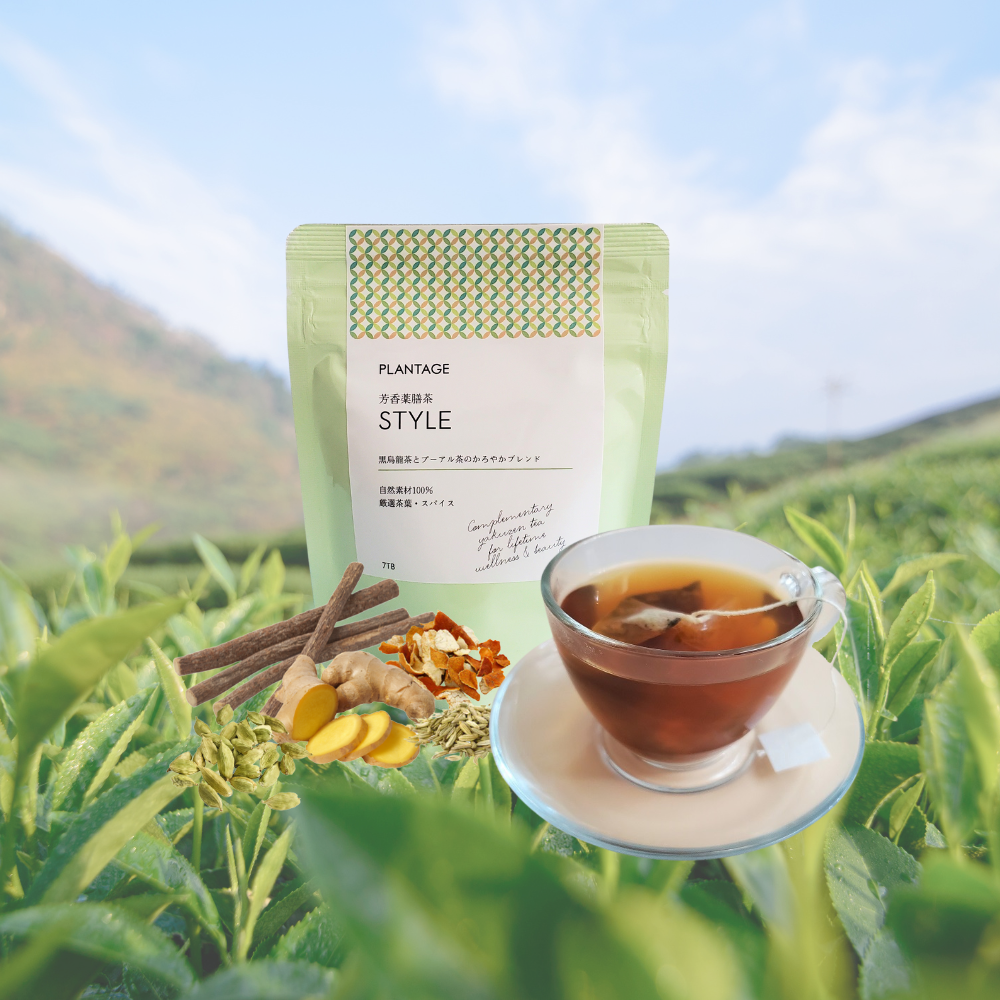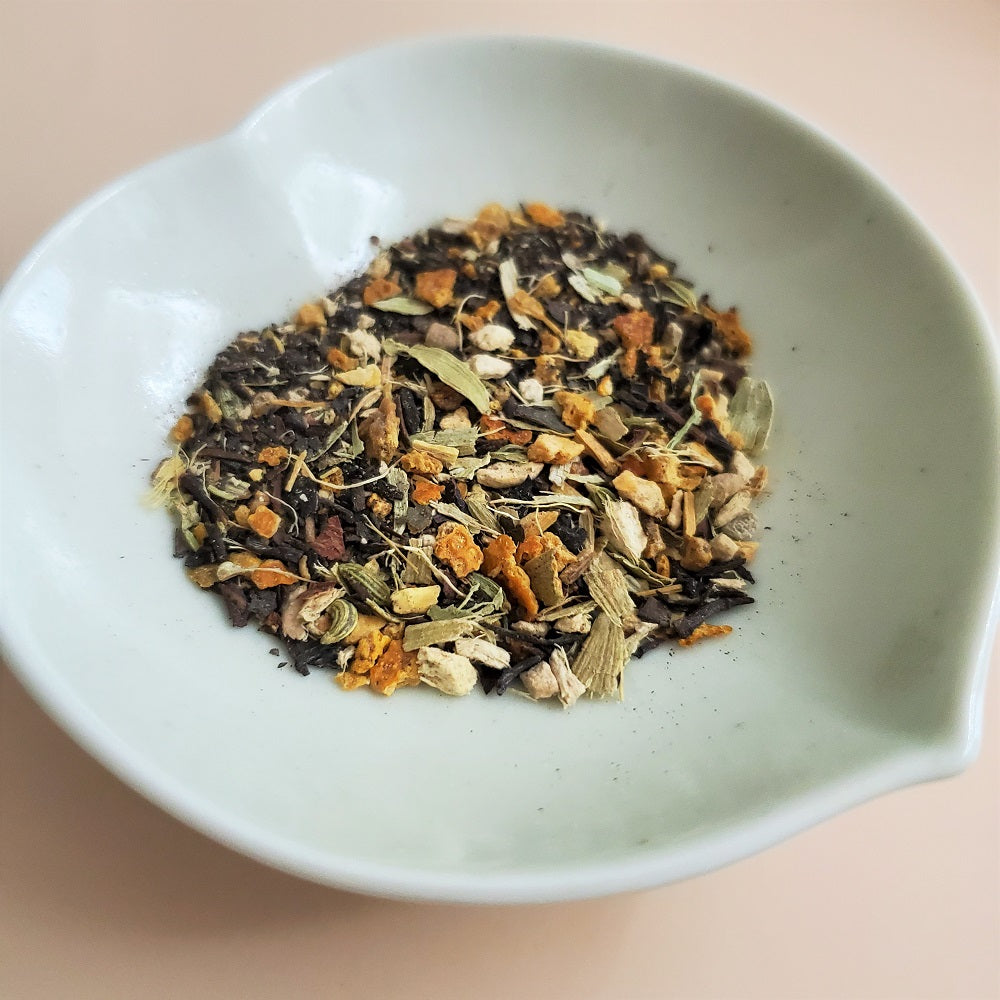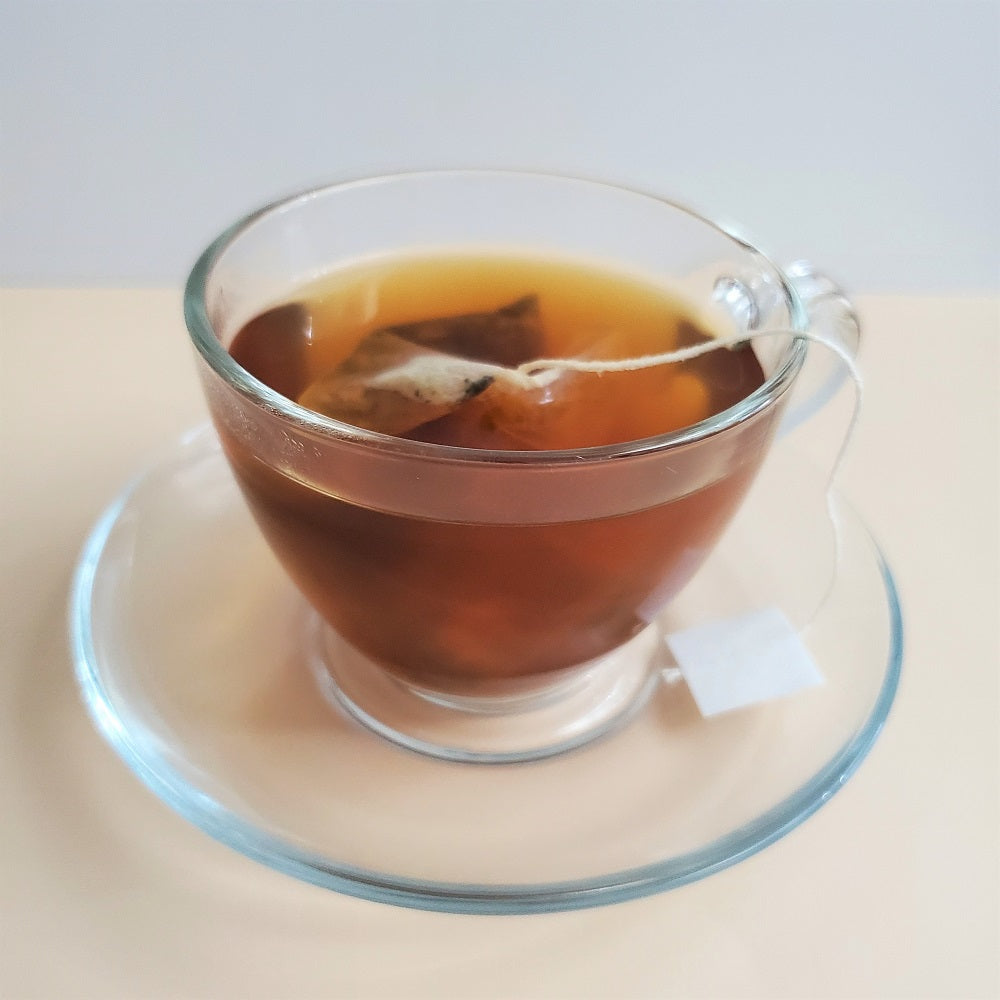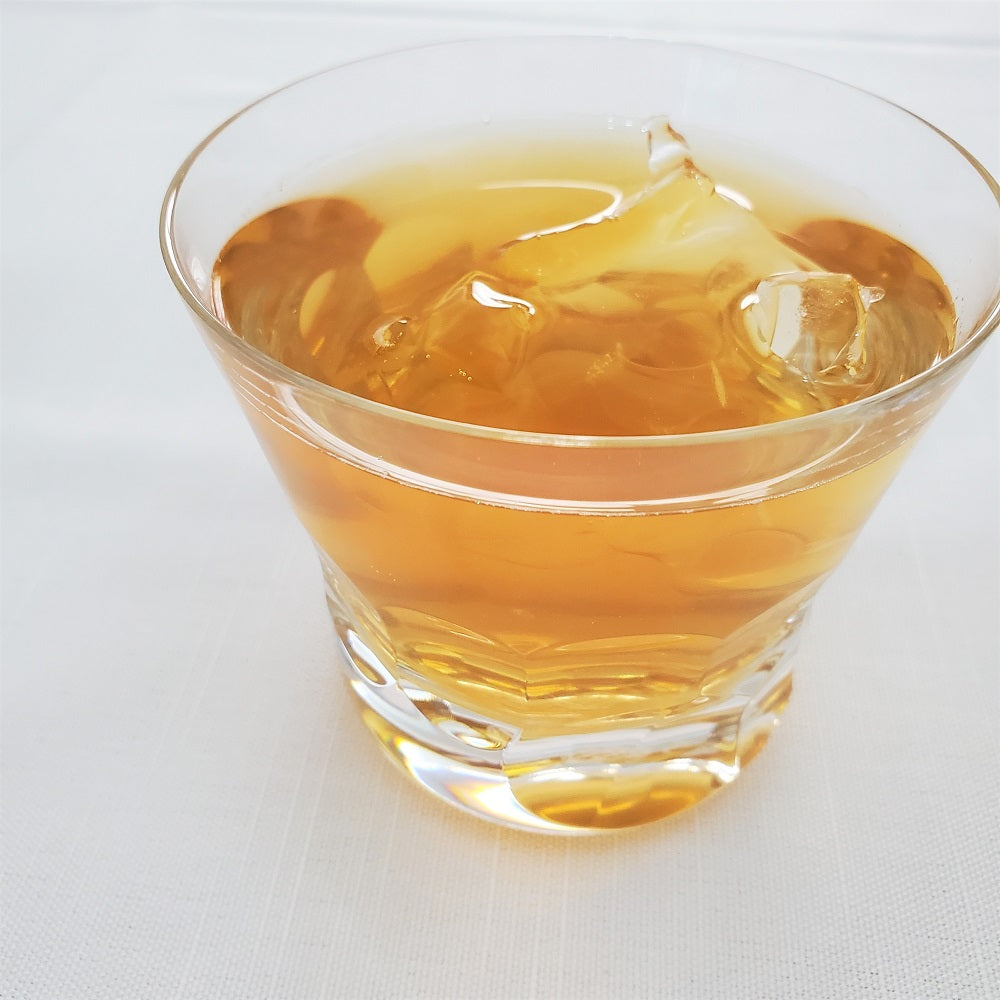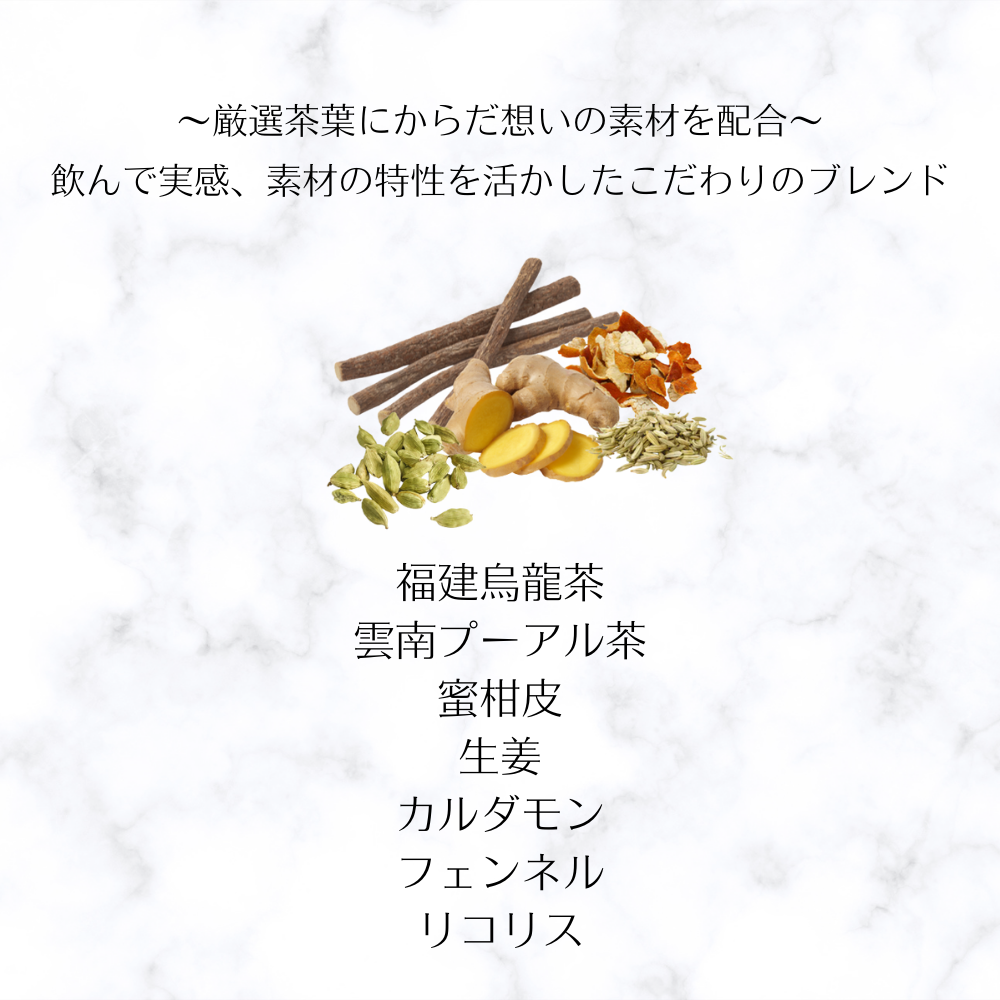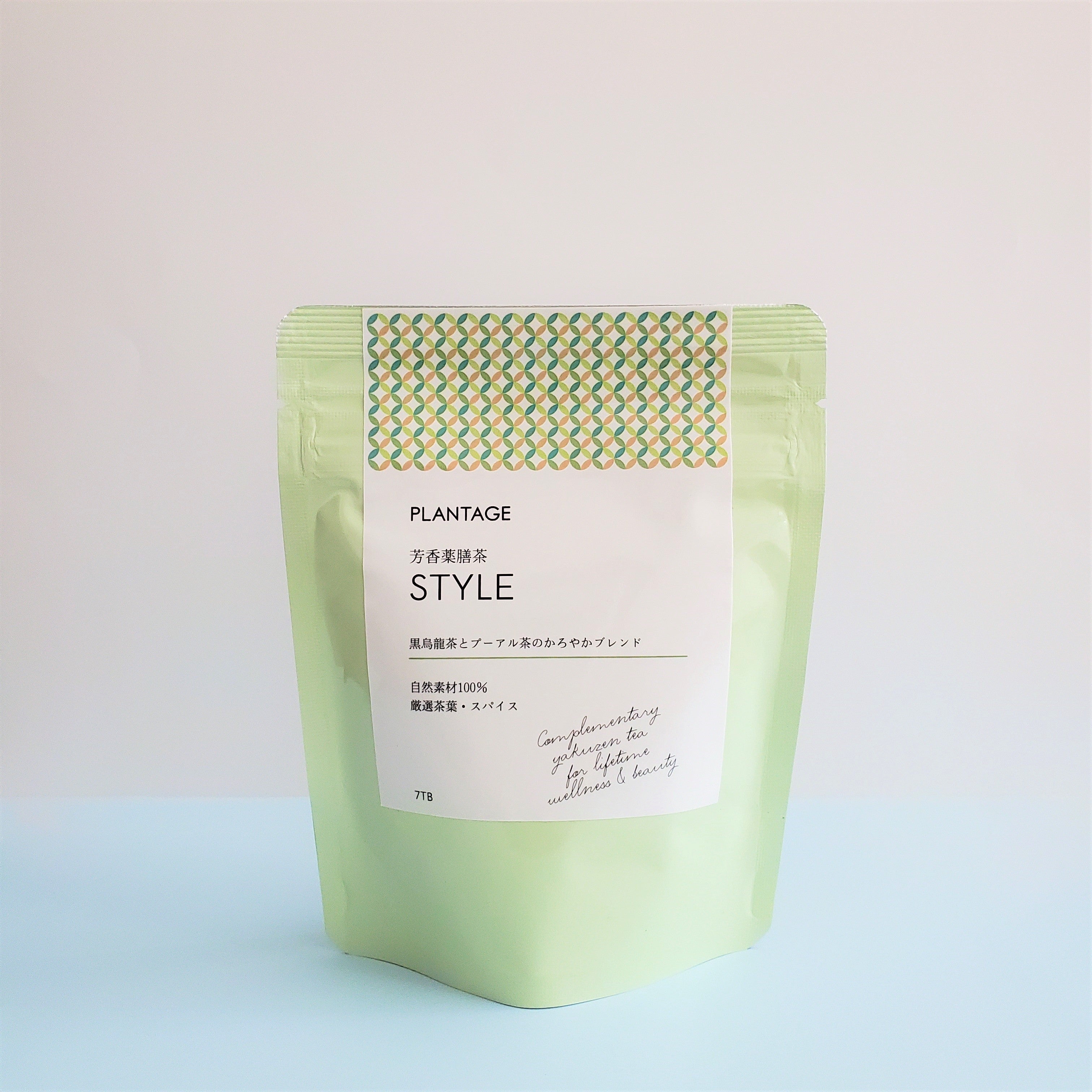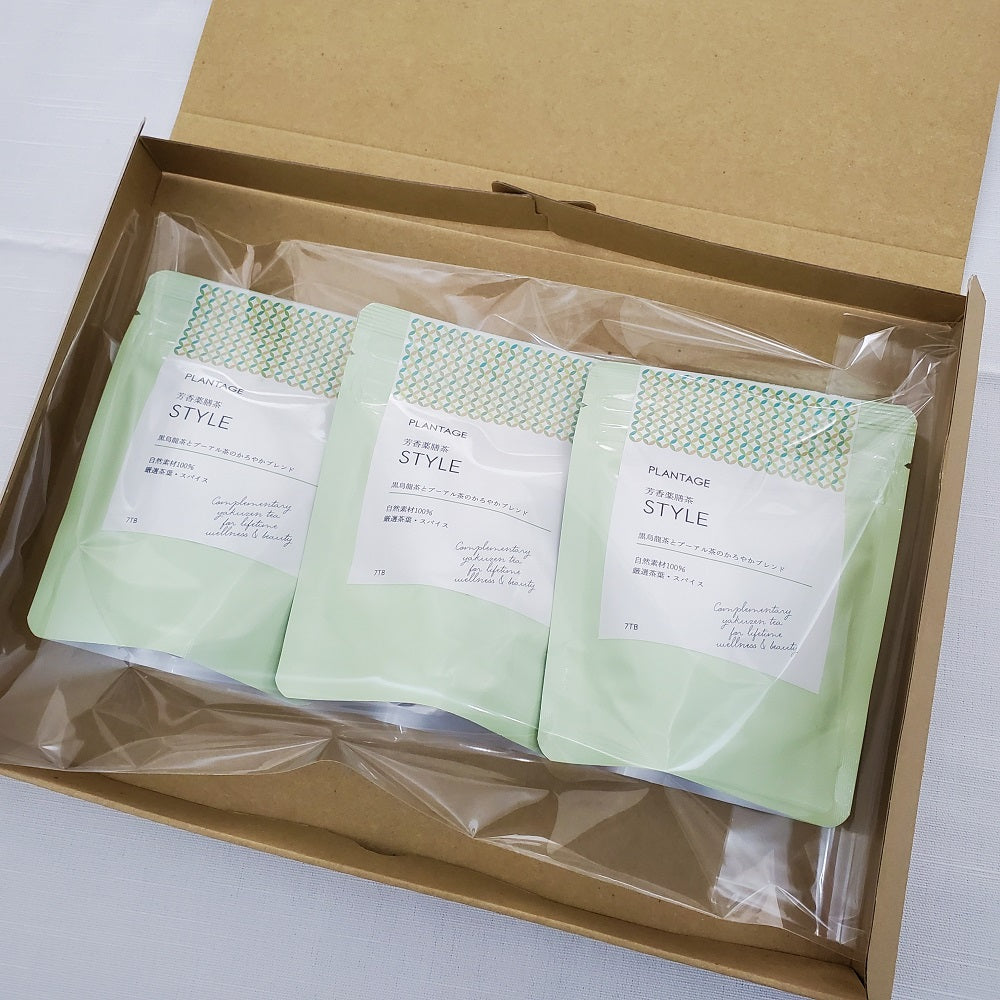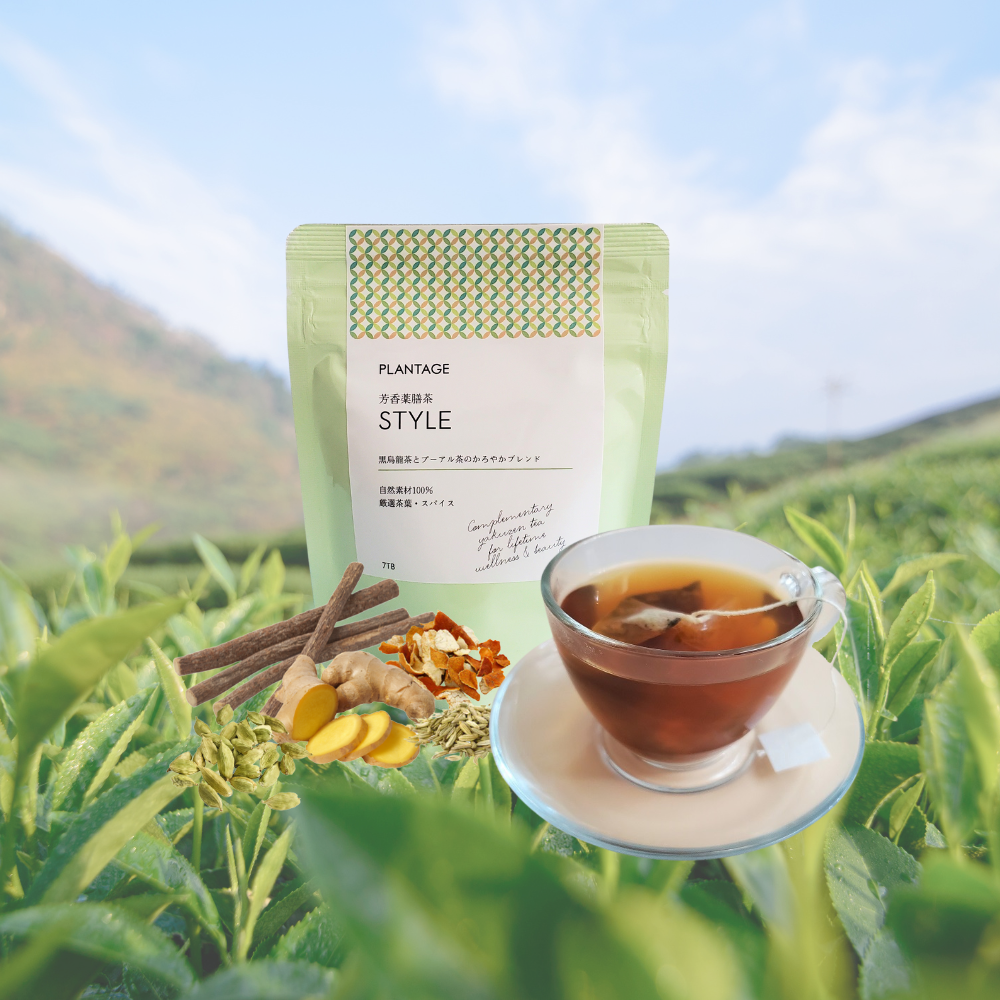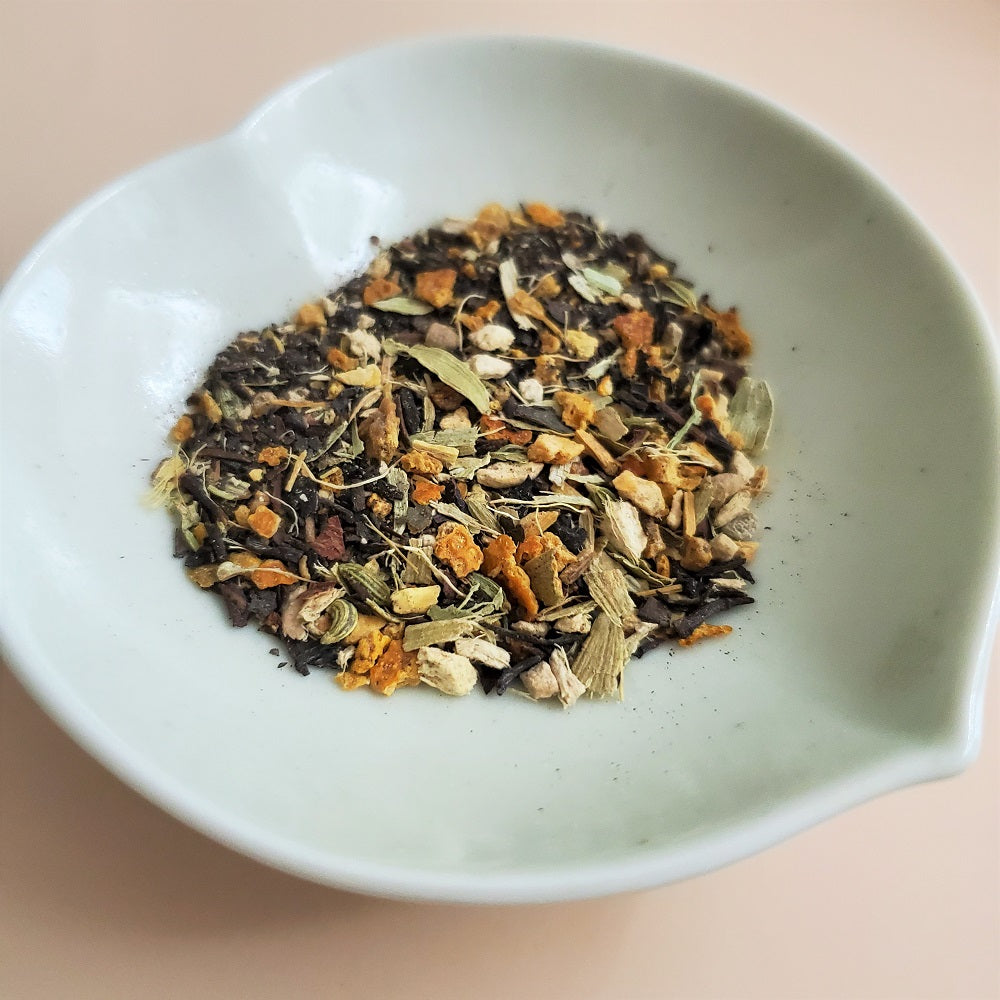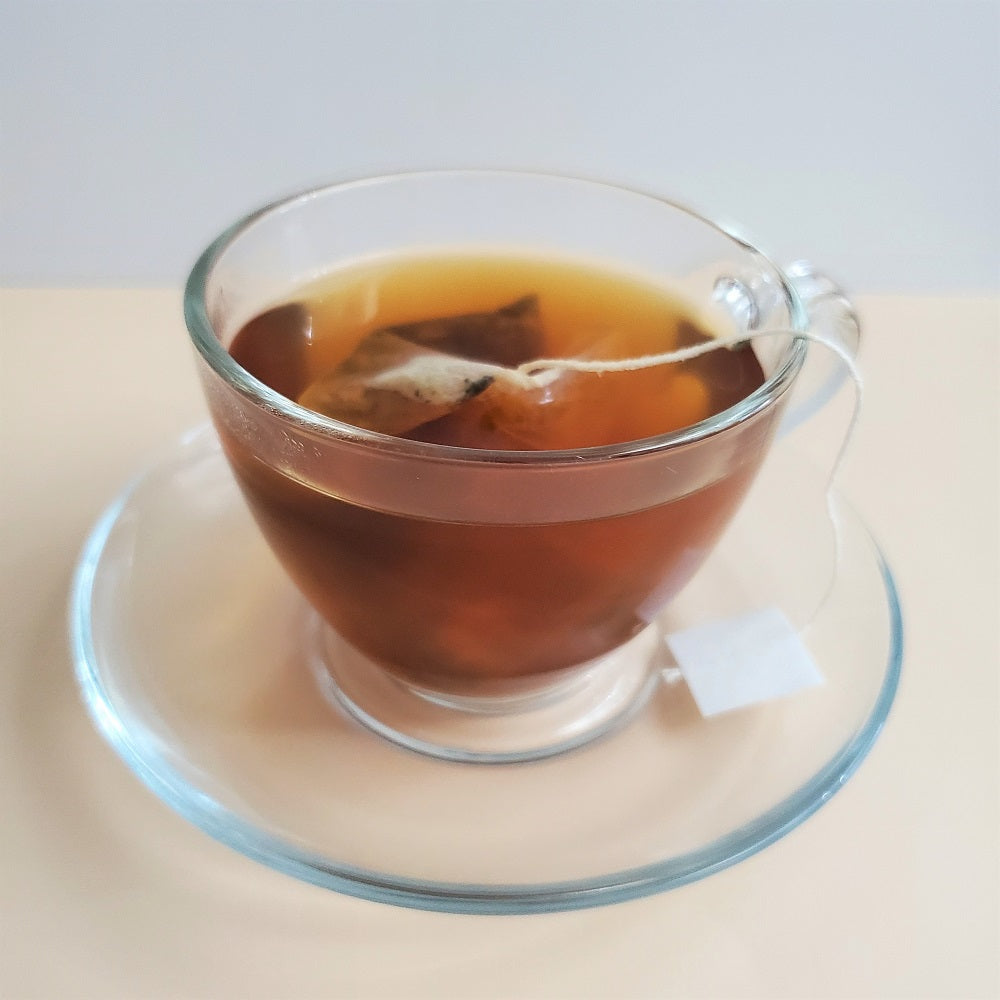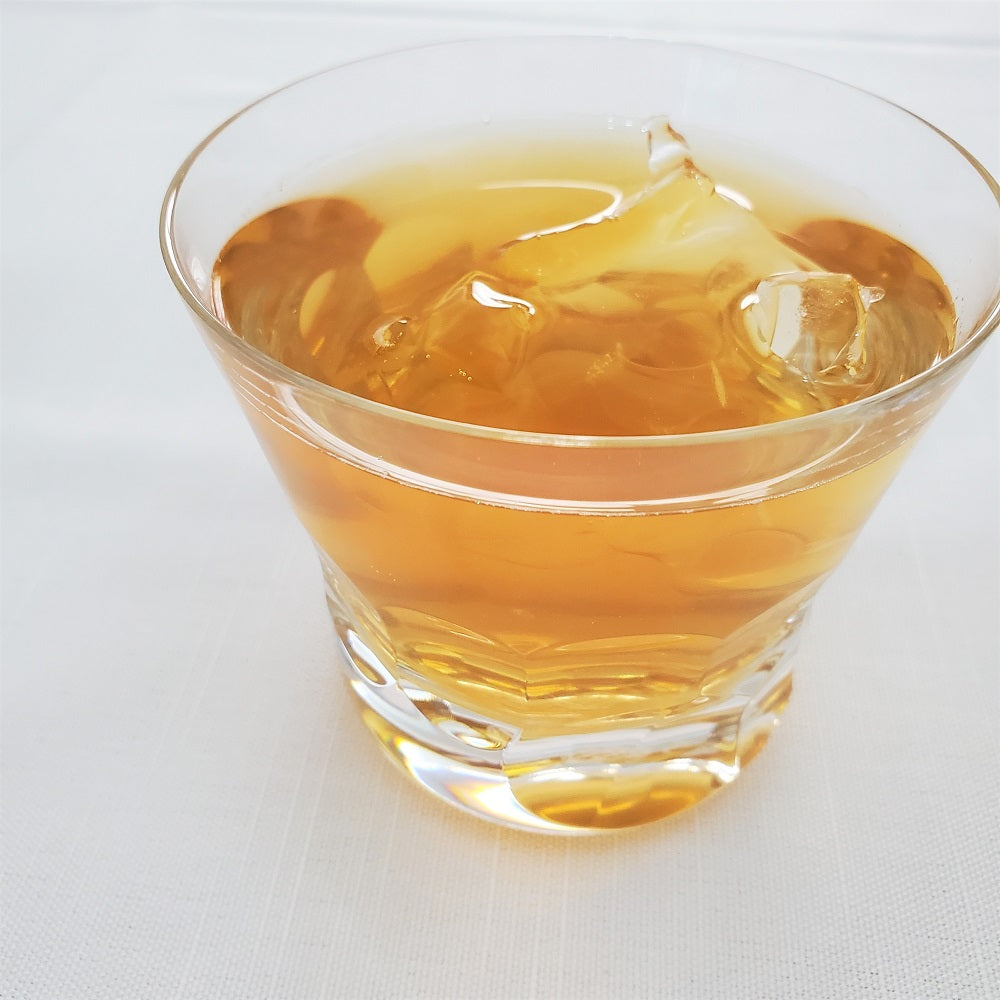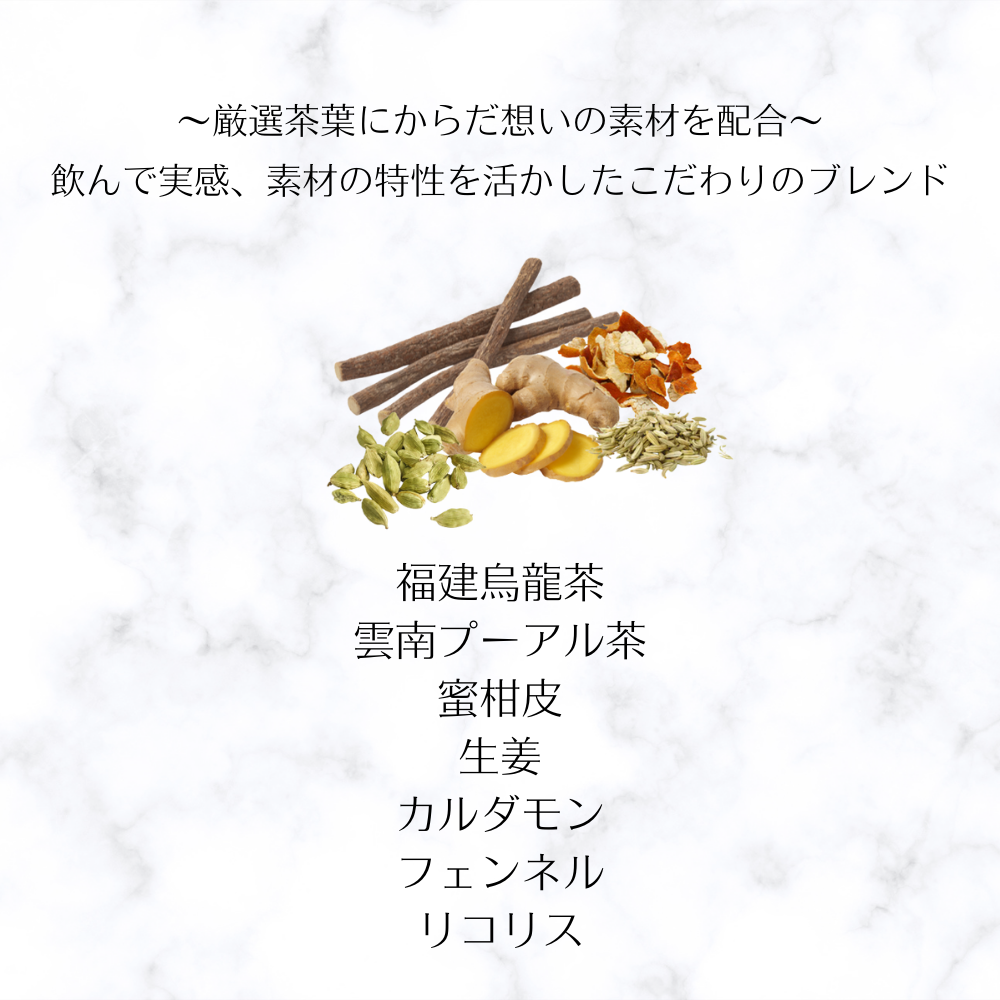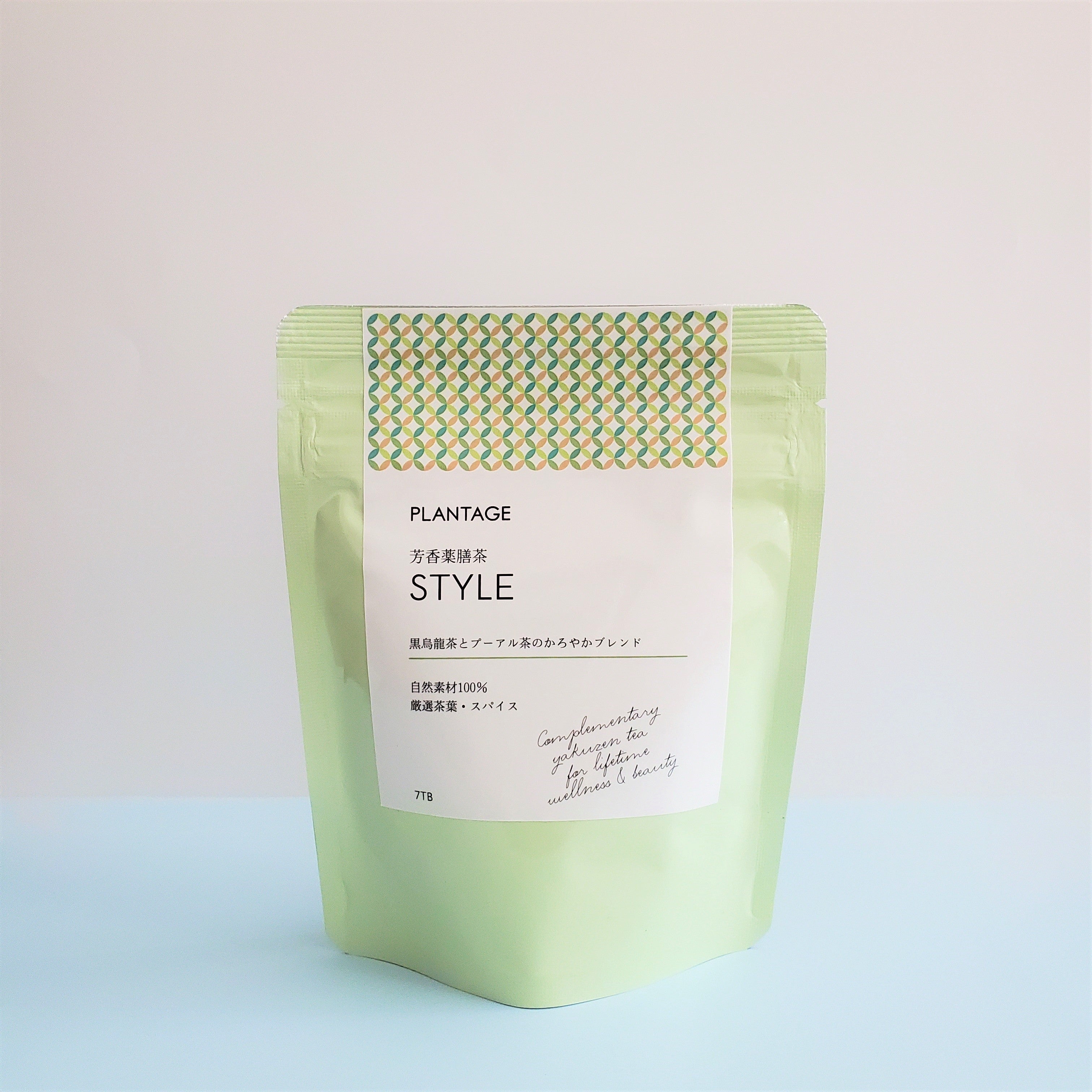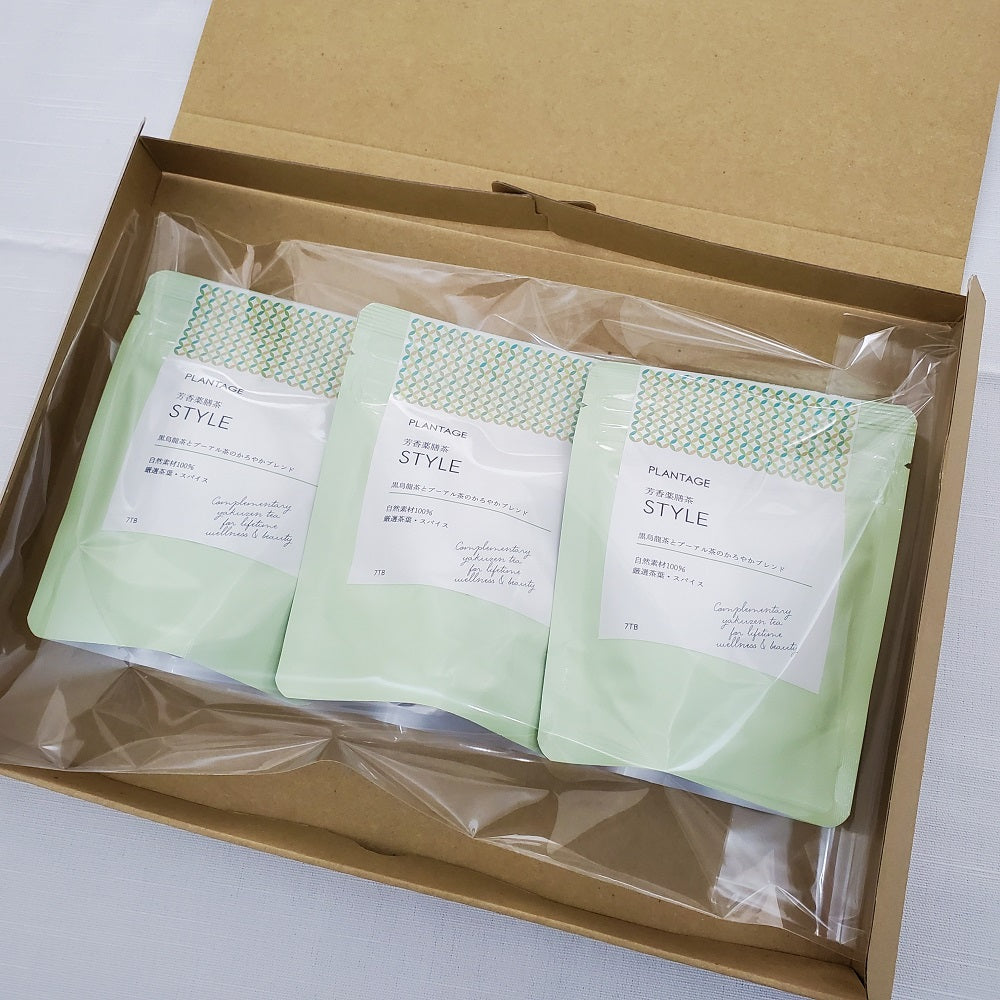 Delicious healthy tea | Refreshing body | AROMATIC MEDICINAL TEA "STYLE" (7 packets)
Medicinal tea with eastern herbal ingredients that you'll want to drink every day.

The base tea leaves are black oolong tea and pu-erh tea. It is blended with fragrant oriental ingredients and plenty of herbs and spices. For those who like sweets, fatty foods, or overeat, drink it every day to refresh and cleanse your body. The tea bags make it easy and convenient.
[Ingredients] Fujian Oolong Tea (China), Yunnan Pu-erh Tea (China), Tangerine Peel (Japan), Ginger (China), Cardamom (Guatemala), Fennel (India), Licorice (China)
[Contents] 24.5g (3.5g x 7 bags)
[Expiration date] October 2023
[Manufacture] Japan

[How to drink]
Place a tea bag in a teapot or cup and pour 200ml of freshly boiled water. Steam for 1 and a half to 2 minutes and enjoy. You can enjoy 2-3 cups by adding hot water. Please adjust the amount of hot water according to your preference. If you brew it strong and pour it into a glass with lots of ice, it will be an iced medicinal tea. Try the healthy medicinal cocktail mixed with sake.
*The first cup will be the darkest. When brewing 2-3 cups at a time, use a large pot or kettle to make the strength of the tea even.
*The color and label design of the actual product may differ from the product image.
〔customer's voice〕
■ First of all, I like the scent of citrus and cardamom at the moment of opening. The brewed tea has the scent of ginger and fennel, and when you drink it, everything is harmonious and blissful. Oh, it's delicious. I love it. I can't believe this tea can express so much with the ease of tea bags!
■When I drank pu-erh for the first time in Hong Kong, I thought it would go well with greasy food. This product contains pu-erh and black oolong tea. It feels like it removes all the fat in your mouth, and it's very easy to drink!
■It was refreshing, it was delicious, and it smelled so good!